01
About GEMMA
GEMMA is a place of exploration and creativity.
Like a living organism, it is constantly evolving. It is a place where everyone belongs, where everyone feels welcome and understood. A place where health and personal development take centre stage.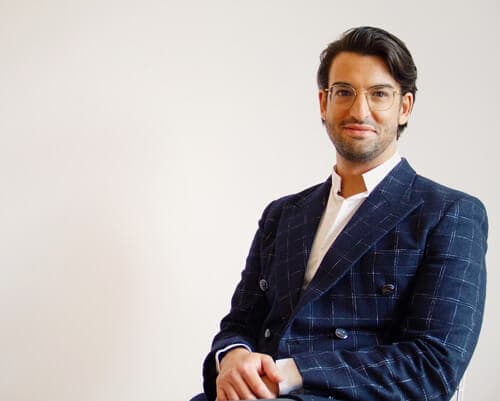 About Stefanos Gkaitatzis
Stefanos Gkaitatzis is a medical doctor and specialist in psychiatry and psychotherapy.
Originally from North Macedonia and Greece, Stefanos studied medicine at Charité – Berlin University of Medicine. He offers systemic individual, couples and family therapy in four languages: German, English, Greek and Macedonian.
We believe that each and every one of us possesses the ability and the tools to heal ourselves.
02
Concept
We choose to focus on the word "health" rather than "illness".
We combine two unique therapy approaches to help individuals, couples and families who are currently experiencing a wide variety of personal and social challenges.
Therapeutic services
We assist individuals, couples and families experiencing personal and social challenges.
We use our medical knowledge to guide you on your journey and we work together with you to find ways for you to live a fulfilling, self-determined life.
Through open feedback discussions after our sessions, you as the client actively determine the direction your counselling will take.
04
Contact
Our focus on interpersonal relationships and personal contact takes the idea of "working together with our clients" to a new level.
Should you have any questions relating to GEMMA, please do not hesitate to get in touch. We tend to respond much more quickly to e-mails, but you can also reach us by phone.